Meet The Experts!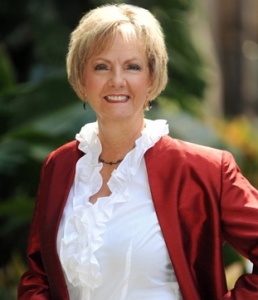 Dianne M. Kipp, BSN, PCC, CTT
Corporate Culture Consultant – Transformation Architect
Dianne brings over 25 years professional experience to her work as an executive coach, corporate culture and management consultant. Her coaching and culture work supports executives and their teams to navigate change in pursuit of intended, sustained results. She provides her clients the opportunity to shift their perceptions through use of positive thinking, curious inquiry and measurable accountability, and enables them to overcome adversity in turbulent times.Dianne's partnership not only helps leaders assess their own development needs, but also enables them to build clarity about the needs of their organization. Her substantial track record includes supporting the creation of personal, team, and organizational level development plans that have proven successful and measurable.In her accomplishments in the Financial Services industry, Dianne served as a "transformation catalyst" as a Senior Organizational Effectiveness Consultant, providing executive coaching, change management and team-effectiveness support to strategic leaders at Franklin Templeton Investments. In addition she led a global team of experts to establish Executive Coaching standards of practice, methodologies, and coach credentialing criteria globally. She currently serves as the internal executive coach for Franklin Templeton in the US.
Prior to her work as an executive coach and culture consulting, Dianne directed complex IT teams within the healthcare and pharmaceutical industries, managing across diverse cultures in the US, France and Puerto Rico. She has led or been involved in several groundbreaking implementations for technology and medical research globally, served as Director of Public Advocacy for the American Heart Association, and as Director of Strategic (pharmaceutical) Partnerships for a leading executive search firm.
Training, Qualifications and Accreditations
In addition to Bachelor's in Nursing Science (Rhode Island College) and IT graduate studies (Northeastern University); Dianne is a certified individual and organizational coach, ICF PCC designation, Academy for Coaching Excellence, CA.She holds advanced certification in Corporate Culture Transformation, Richard Barrett & Associates, NC, and is an affiliate faculty member of the University of Florida Leadership Development Institute. She recently attended CLG's Applied Behavior Science consultant training in Pittsburgh, PA, and graduated from Leadership Oakland Class of XXII, a volunteer leadership program in Oakland County, Michigan.
Other Interests
Diane also organizes and conducts retreats for woman in exotic locations for relaxation, introspection, rejuvenation, and fun. She volunteers coaching and leadership development services to non-profit organizations and is a member of Leadership Oakland, a volunteer community based leadership group working towards improving the county of Oakland, Michigan.In her leisure time, she is an avid outdoors adventurer. A runner for many years she now enjoys Nordic walking as a replacement for jogging, and she bikes and swims on a regular basis. She loves to travel and to experience other cultures domestically and abroad with her life partner, when they are not spending time with children and grand children.
E-mail: Contact Me | Phone: 727-481-1646
---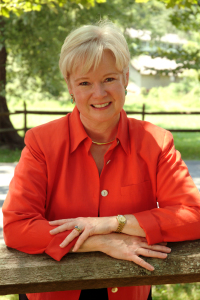 Melody Templeton
Consultant
Melody Templeton is CIO (Chief Inspiration Officer) of Templeton Consulting based in suburban Philadelphia. For 20 years Melody has partnered with companies of all sizes – from Fortune 500 to small family owned businesses – to improve organizational and individual effectiveness. She has coached thousands of managers, students and executives to improve their presentation skills. Melody is a dynamic speaker who helps audiences across the country laugh while they learn!
Melody serves on the faculty of Villanova University's Master's Certificate in Project Management program and teaches both on-line and in the classroom. She has also taught Presentation Skills for Villanova University, Drexel University and the Wharton MBA and Executive MBA programs at the University of Pennsylvania. Melody's numerous clients include ARAMARK, Wyeth Pharmaceuticals, Philadelphia Federal Reserve, General Motors and the UAW, Wharton Executive Education Depatment, UC San Diego, UC Boulder, University of Wyoming, Denver University, Boeing Creative Services, McGraw-Hill, National Association of College Stores, International Map Trade Association and many more.
Her first book "Schaum's Quick Guide to Great Presentation Skills", published by McGraw-Hill, has sold over 10,000 copies and has been translated into 5 languages. The second book, "Public Speaking and Presentations Demystified" was released in 2010 and is experiencing brisk sales.
E-mail: Contact Me | Phone: 727-481-1646
---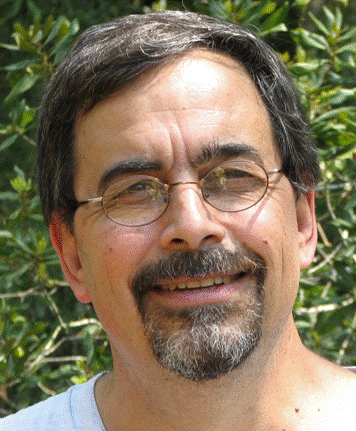 John DePalma
Coaching Consultant
With over 20 years as a consultant and personal coach, he has facilitated change in organizations and with individuals. He is passionately involved in facilitating the evolving consciousness of non-profits and corporations to transform themselves and create sustainable local, regional and global communities. Working with all levels within an organization from the guys who literally worked in the trenches to the CEO's in the corner office, he's coached teams, trained project managers, managed strategic initiatives with executive committees, and counseled and strategized with CEO's.
E-mail: Contact Me | Phone: 727-481-1646
---
Why choose Dianne M. Kipp & Associates for your management consulting needs?

It's simple!
Our combined years of over 60+ years experience in the profit and non-profit sectors of health care, IT, pharmaceutical, government, education, financial services, and international business affords a wide range of organization effectiveness, leadership development, and human performance tools. Certified by Richard A. Barrett & Associates, and the International Coaching Federation, and on the adjunct faculties of University of Florida Leadership Development Institute, Wharton School of Business, and Villanova University, we design and deliver the specific strategy you require to improve and sustain leadership effectiveness and to design wellness into your culture today, for sustainable, long term results.
Whether it is an enterprise wide culture assessment, a values alignment, lunch-and-learn employee appreciation events, or coaching support for executives, managers, or staff, we will design a solution to address your specific concerns, at an affordable price.
Putting the power of a coach behind your most strategic initiatives may be the best expenditure you incur this year! Talk to us to learn how "Appreciative Inquiry" and "Positive Deviance" can supercharge the energy of your employees, as they drive the success of your business.