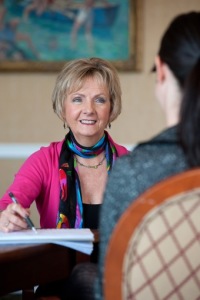 Welcome to the new version of Follow Your Heart Journeys, the original Tampa Bay Life Coaching site  for Coach Dianne Kipp's Courageous Living Life Coaching and Awesome Retreats website! Coach Dianne has merged her two companies to make it easier for everyone to find her and her associates, regardless of your request.  We hope you enjoy the new site!
Follow Your Heart Journeys
Follow Your Heart Journeys is a company designed by Coach Dianne Kipp to provide personal & life coaching services of the highest ethics to individuals seeking greater satisfaction, joy, and harmony in their lives, their relationships and their work.
We all have the ability to live life as large as we can imagine… so why don't we? Somehow we go to sleep wondering about what the possibilities might be……, yet we let life just happen, until suddenly it passes us by.
Courageous Living means making a conscious choice to wake up to what the possibilities are, stopping long enough to look and see What Really Matters to me in this life?? And then taking authentic action to make it happen.
What Would "Courageous Living" Look like for YOU?
You CAN begin your Journey Now
ASK Yourself…….
Are YOU Willing to:
• Discover your heart's desires and Life Intentions?
• Learn how to surpass self-limitation?
• Be empowered to transform your dreams into reality?
• Experience your most courageous and magnificent self!?
Would it be OK if life got Easier working with Life Coaching??
Consider this: What you learn as a life coaching client with Coach Dianne will change your life forever. It will teach you how to coach yourself, to consciously choose to use your inherent strengths, your heart desires, for life.
Dianne has a wonderful reputation for being a master of life coaching, wellness teacher and career guide. Her own courageous life experiences provide her a unique ability to see all things possible for each of her clients, even when they cannot see it for themselves. She provides a supportive, compassionate, and professional environment in which to explore your heart's desires, intentions for success, and professional goals. She will be your partner, your confident, your catalyst, your guide, and will join you in celebrating your achievements, every step of the way!
You will discover your own answers, gain clarity on your heart felt intentions and desires, and learn to focus your energies (time, money, health, creativity, etc.) on what matters most in your life…Result: Your experience of ease and joy and "I can do it" with success!
"Coach Dianne, you inspire me to be the best that I can be. You have given me tools of a lifetime! I thank you for your passion and guidance as a Life Coach. You are truly following your life's purpose and it shows!." M. Cambria, Florida
"Thank you Coach Dianne for helping me discover how to live my life with more joy, peace, willingness and ease. You have such a special gift to share with the world, I am grateful to be a part of your coaching." T. Nunes, Florida
"I am so thankful for your time, focus, and coaching. I have come away with new skills in getting to the heart of things. This was the most valuable hour I can ever remember spending. Thank you so much!" P. Duff, Virginia
Coach Dianne empowers others to envision their most magnificent future, while providing the support and tools necessary for their success. Calling upon a 25 year career in complex medical research, pharmaceutical, technology, financial services and non-profit corporations, her ontological coaching approach utilizes holistic principles to facilitate permanent transformation in her clients' lives.
A speaker, writer and adventure tour guide, Dianne seeks individuals, groups and businesses who, like herself, wish to courageously pursue their true purpose, in making a unique contribution, while creating harmony and well being for all.